About Us
---
Food is a source of happiness for most of us and to add to that happiness here comes 'WishDish'...!
WishDish is your one stop shop for super dish recommendations. We aim to make you food-happy through our recommended WishDishes at chosen exclusive restaurants.
The dishes selected are after thorough and elaborate tasting, with only the most 'finger licking' dishes being finalised. The aroma of the WishDish will linger and stay with you for sure!
Our website is unique... you won't get lost in long restaurant reviews; you can right away find your favourite dish and the best place to have it.
Food lovers like you have the option of rating our WishDishes and also in turn can write to us about your special dish and restaurant at Suggest WishDish.
Come, let's spread some food love!
Meet the Founder
---
Jatin Nayak
"One of the nicest things about life is the way we must regularly stop whatever it is we are doing and devote our attention to eating" - Luciano Pavarotti
As a Chartered Accountant and a Chartered Financial Analyst, finance is my forte but food my passion.
My love for food often compelled me to try everything on the menu and got me thinking that though, where to eat is widely suggested, what to eat where was a question left unaddressed. I observed many like me asking "yaha ki speciality kya hai" or "yeh dish sabse achha kaha milega".
Little did I know that my new found habit of making notes and recommending super delicious dishes to friends & family would result in the creation of something wonderful like WishDish!
I hope WishDish brings you closer to your favourite dishes. Happy eating!
Meet the Team
---
Spruha Kamdar
Consultant
Bhushan Pawar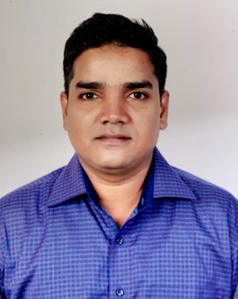 Executive